It honestly seems like I spend every third post apologising for my absense. Well, here goes again, a HUUUUUGEE sorry for the neglect during the week, I think this year it's gonna be weekend only posts as this year I need to up my game concerning school work.
Moving on, my first mascara ever was the Rimmel Extra Super Lash, which I've since then had for about three years, I think. I find it gives me a very natural look and does lift up my lashes a bit which made me quite pleased.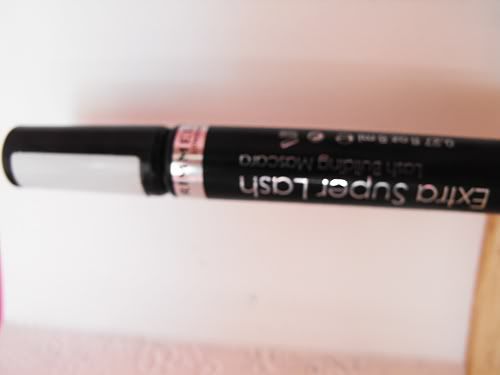 Now, the other day I was trying it out when I noticed it had a bit too much mascara on the brush so I wiped it against the lid and then this happened....
Ok...you can't see what's happened, but basically the brush has molded with the mascara so that the bristles have completely flattened. Now, I have the same mascara in brown as well so here's a pic to compare the two.
So the flattened one is on the left and here you can see quite the difference to what it SHOULD look like. All in all, this mascara has worked very well up until recently so I guess it really depends on how long you can carry on using the same mascara, because this was fine WAY after 12 months or how long we're supposed to keep them.