And here we have the third part of the Sephora Colorplay palettes, this one being named
Shopping in Milan
, which I have never done myself, but I am assured that it is really cool by a friend.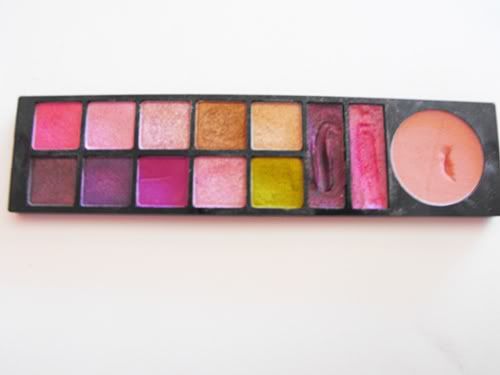 For some reason, the quality of the picture is appalling which is bugging me cause it did NOT look like that on Photoshop.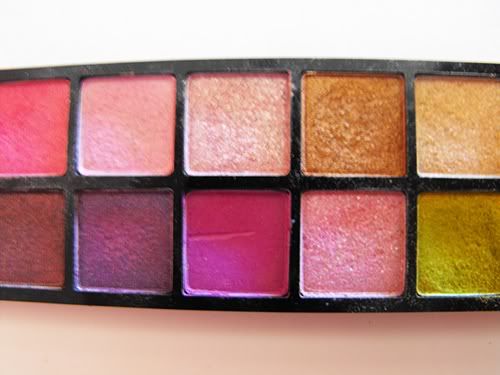 So here we have mainly purples and pinks with...two browns and a green, which are quite random.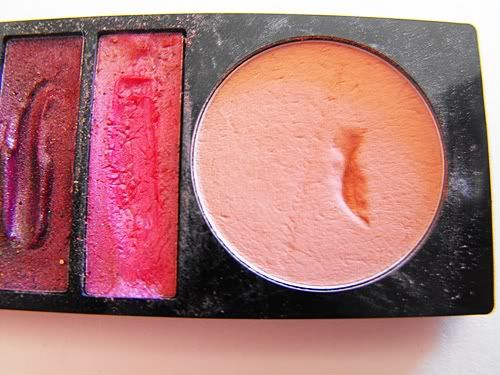 The lipglosses match two of the eyeshadows nearly EXACTLY, which I suppose isn't bad, but I'd usually expect it to be a colour that might be different yet still compliment the eyes and then there's the blush, which is a pink-peachy tone.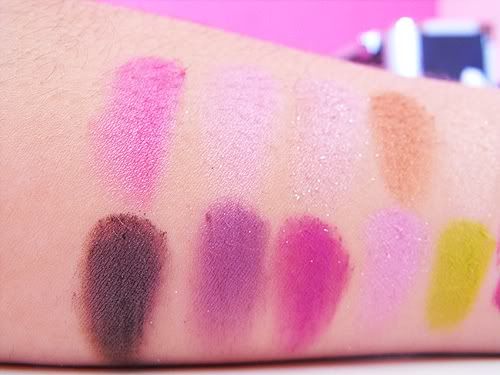 Sooooo, these are all again quite pigmented EXCEPT the light pinks, which took several attempts to even show up on the swatch! I think this palette is probably the poorest in terms of quality, but then again, that magnificent green makes up for it.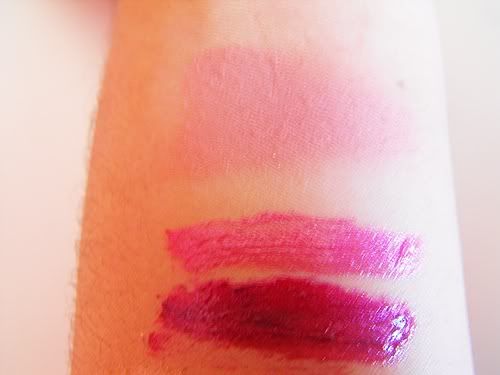 The blush and glosses are quite pigmented as well, which is good. The only thing I'm not sure about is whether the colour of the blush will suit me, which I need to try out at one point.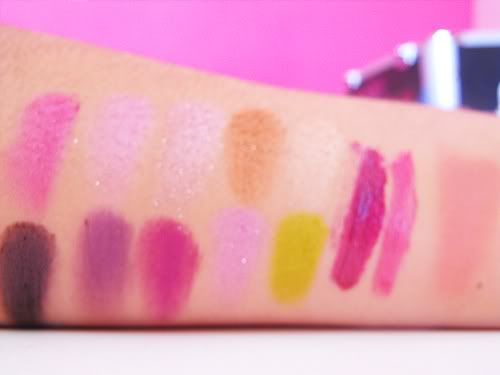 What I think I'll do next is write the post for the next one and schedule it for midweek, okay?
xx