Helloo everyone, I'm going to start my posts off with a review of a liquid eyeliner as I've been experimenting with my various eyeliners this past week, starting with Maybelline's Line Definer!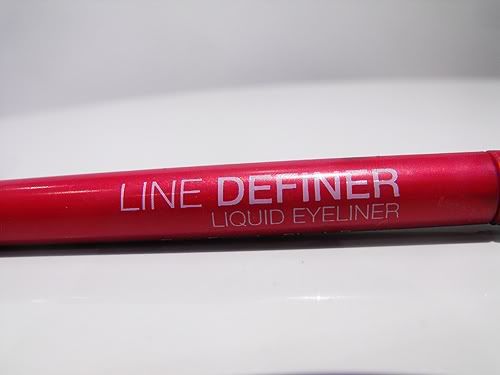 I actually like the packaging, it's very cute and the colour just speaks out to me :)
What I also like is the applicator: I have some difficulties with teh average liquid eyeliner so I quite like the way this is like a pen, it makes it easier to drawy a straight line (although still not perfect)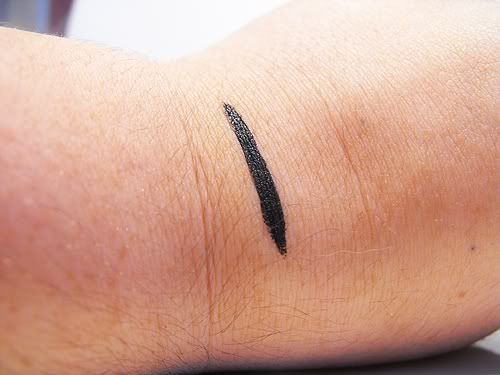 On the swatch, it took a few swipes to get that dark but I guess that's the great thing about liquid eyeliner, it's buildable so you can go over it again and again.
Moving on to staying power...rather mediocre, I have to confess. My N.Y.C liner stayed on all day and this was starting to fade after a few hours, which is rather annoying as I paid a bit more for this than for the NYC one.
Excuse the dead look in my eyes, I don't know why I look like a zombie there. Now on the left you have it after a few hours and on the right, freshly applied. So you can tell how it's faded and started looking patchy.
I would rate this product 3/5 because that doesn't impress me very much, but the application does make a pretty impressive pro. I don't knwo if there's a difference when using a primer, that's just for eyeshadows no? Well I'll have to try that out, so I'll let you know once I have :)
xxx