Part 4/5 is
Tango in Buenos Aires
composed of blues and greens (wow that's a very interesting description)
So here we actually have some contrasting eye and lip colours (well, thank god for that, I dunno about you, but I'm not keen on blue lipgloss)
Again, we have some glittery, matte and shimmery shades. A bit of everything, which is really quite handy for this palette because it'll satisfy everyone.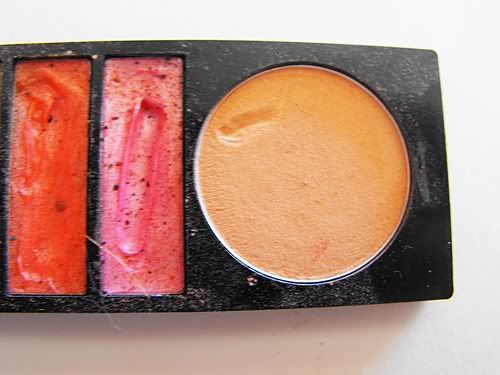 The lipglosses are GORGEOUS, especially the coral shade, although as you can see, I've experienced some fallout which has messed it up and for that reason, you don't get the exact colour unless you're very careful where you put your brush. The blusher is quite good for contouring as it's leaning on the yellow side rather than being pink.
Now all the shades in this are pretty pigmented, which is great compared to the previous one which was kind of iffy.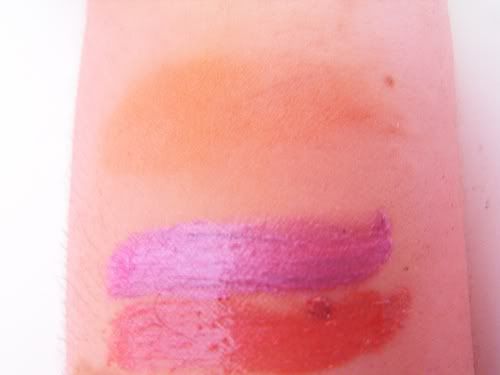 So here you can see the lipglosses which are a bit bluer due to the fallout of the eyeshadows next to them, which is quite a big con to the whole palette, as it's happened with all the lipglosses, except these are the only ones that are noticeable.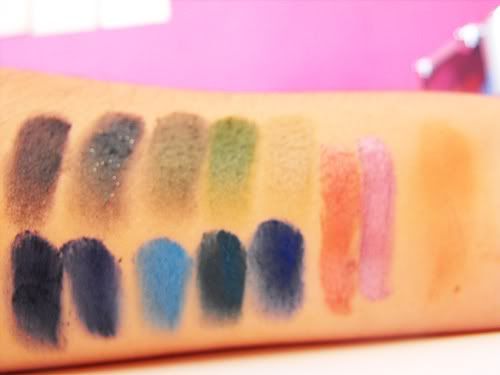 So there you have it for part four and we've only got one left, which you should hopefully get next Saturday! xxx