And here we go on to part two,
Coffee in New York
!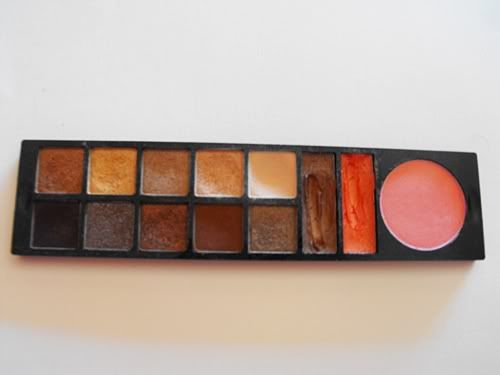 Now this is more a neutral look which is perfect for those of you with blue eyes if you want to make your eyes pop!
So again a mix of shimmery, glittery and matte shades. Again this palette also has a nude highlight colour, which I think only this and the
Dinner in Paris
one have.
As for the lipglosses and blush, you have a dark brown, orange and a peachy blush(wow I am just so literate!).
Here you can see how wonderfully pigmented the shimmery shades are! The mattes are ok, not too troublesome (I think those are the lighter shades) and yet again, I spy a glitter.
Now these lipglosses are lovely although the orange is a lot sheerer on the lips, so it's not quite as daunting. The blush has improved as well, it's way more subtle than the first one and a lot more wearable.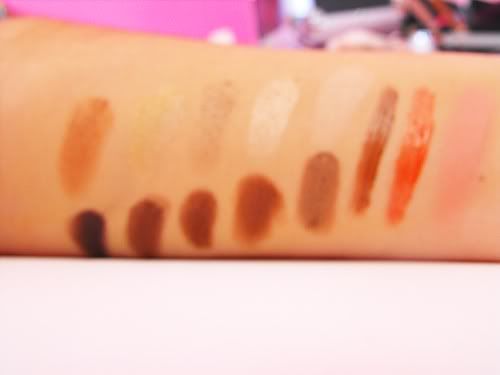 As you can see, the swatches were a bit lopsided, which I tend to do often, sorry!
This is all from me for today, I will try and update during the week, I really will, but if not, Saturday I will.
xxxxxxxxxxxxxxx