Ok, it's not really a haul, but I bought it yesterday, the same day that I got my Zoeva goodies.
I was in my local drugstore Schlecker (unfortunately it is NOTHING compared to the lovely Superdrug) with my best friend and we were looking at the skincare stuff when I noticed these two hidden palettes behind all the products. The eyeshadow one I dismissed, cause it looked rather boring and I have enough eyeshadows already but the lipgloss one I just HAD to buy, especially considering it only cost 1.99€!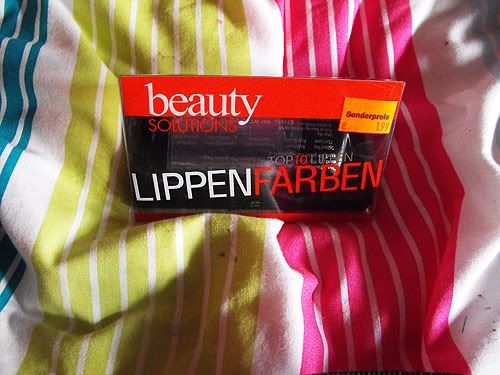 (excuse the brown marks on my bed, whilst depotting my now broken Benefit Brow-zings eyebrow powder into a pot, some fell out, and in hindsight, my bed wasn't really the smartest place to do that, so apologies for the mess.)
Anyway, on to the actual product, it is obviously one of those unknown brands that do cheap palettes and are usually incredibly crap quality. But the colour selection looked quite decent, and at its cheap price, I didn't mind buying it.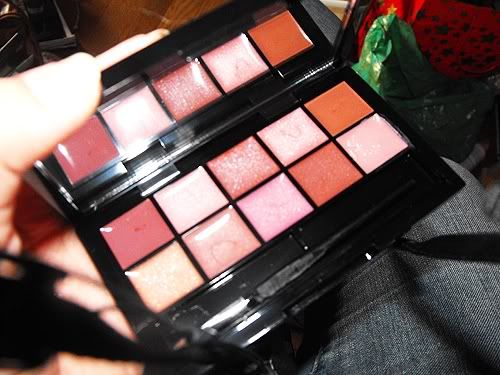 Basically, you have ten nude-ish glosses, some of which are quite shimmery, and well, I'm not crazy about shimmery glosses, so they might end up ignored. It also has a brush, which is, to be plain, utter crap, as most applicator brushes that come with palettes are. The brush is really stiff and the handle just feels uncomfortable, so I think I'll stick to my Zoeva lip brush.
As for swatches, quite impressive and a nice surprise is the fact that they aren't AS shimmery as I thought they were, which is a definitive plus! Then I ended up putting the very right one from the top row on my lips and I actually really liked it.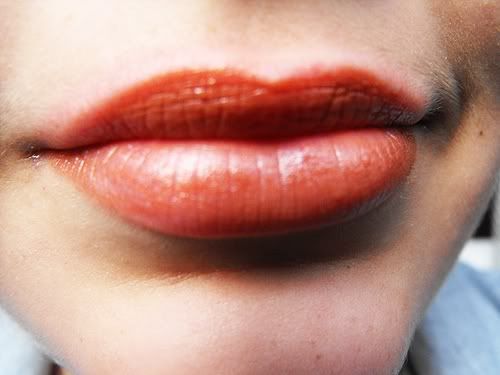 It's quite dark and has more of a lipsticky feel to it than gloss.
So all in all, these are quite good, quite pigmented and very decent payoff for the price. I think if they still have them, I might buy one and include it in the giveaway that I'll hopefully have soon (although don't worry, it's not just gonna be cheap crap, I'm gonna go rack up some points in Sephora for that :))
EDIT: And about the coins from yesterday,
Steph
guessed 10$...more like 32€ (which is around 40$) so not very close :P But I had no idea it was gonna be that much :P