Aaargh, I am so sorry for neglecting this blog! My first week of school's been hectic but it's improved a lot in the sitting thing, as I'm now sitting next a really nice chap in most subjects(lol that makes him sound ancient! rest assured he's only 17, I think) and the only lesson I'm sitting alone in is Maths, but it's best I don't get distracted in Maths, so it's better that I'm alone.
Moving on to more relevant matters, my mum brought me a MeMeMe Tint back and some dry shampoos from Superdrug, which is really handy when you're too busy to shower every day.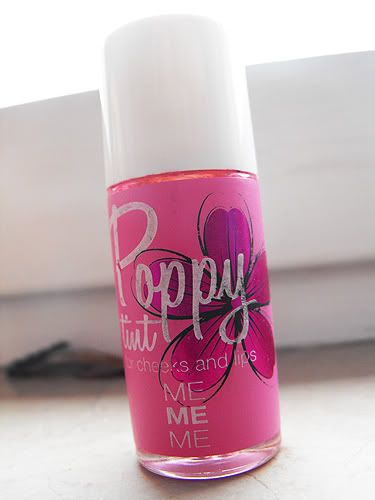 Now if you read blogs, as you surely do, you know this is a very cheap dupe for Benefit's Posie Tint. Unfortunately, I can't verify this as I don't own Posie Tint, but judging by swatches, they're practically identical.
As for the packaging, I LOVE it. A) It's pink. B) It's CUTE! So it ticks all my boxes.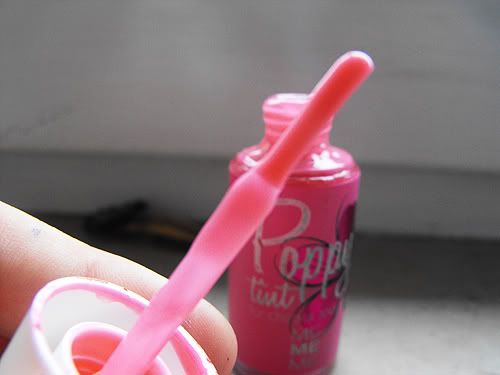 With this, a little goes a long way and it also lasts for AGES. I apply it at 6.30 am and my cheeks are still pink 8 hours later at 14.30, so it's great quality for a cheap price.
So here you have it applied straight on to the hand and then above that, blended out. It's a really cute pink and I find it makes me look more awake by making my cheeks pinker. I'm not sure how exactly that works, but it just does haha.
What you DO have to watch out for is that if you don't blend it instantly, it'll stain in the shape that you applied it (dots, streak, etc...) as you can see above, so be quick!
Now this has fast become a HG product for me. I use it every day and it's one of those products that make me feel like I could go out with just that on my face (ok exagerrated, but that and just a little mascara/concealer)
Now here's my FOTD from today with Poppy Tint on my lips and cheeks. And my new Primark hat that I decided to wear today as it was so bloody freezing and raining so I wanted to double protect my hair (hat + umbrella)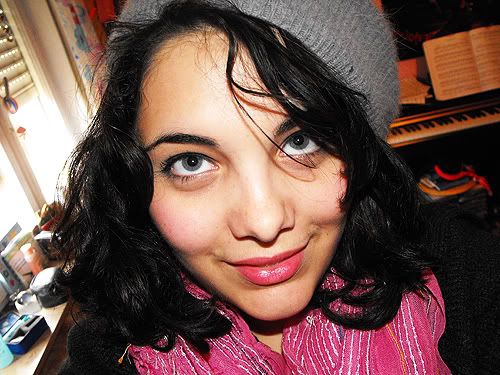 On my lips, the Poppy Tint goes quite darkish, but then today I applied a little bit more than usual, so that might be it.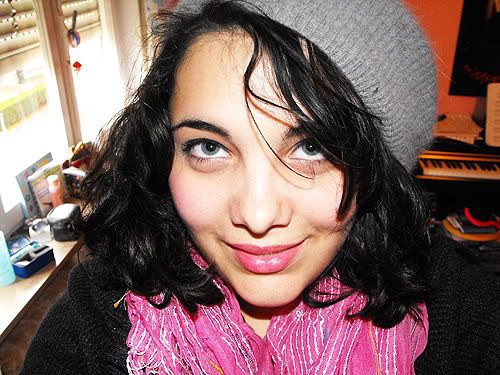 Just a side note, as you can see, my eyebags are absolutely awful. If anyone could recommend a good cheap(ish) under eye concealer which isn't the Garnier Roll On, I'd love you forever!
And as for the rest of my makeup, it's the usual for me, except with a different mascara cause I've stupidly gone and dropped my Diorshow underneath my bookshelf and I need another pair of hands to help me find it.