Lately, it seems Maybelline have been upping the ante with their products. On a whole, the newer products, from what I've swatched or bought, seem to be amazing. When I bought my gel eyeliner, I also bought this lipstain and so far, I'm loving it.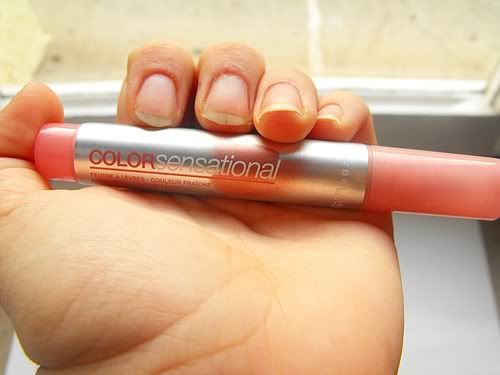 This here is Maybelline's Colour (I refuse to leave out the 'u') Sensational Lipstain in In The Buff, which indicates that it's a nude colour. I got this for €7.99 in Germany and spent ages trying to decide which one to get. I ended up choosing In The Buff as I wanted something I could wear to school without getting 'OH MY GOD YOUR MAKEUP IS INSANE!!!' kind of comments.
I love the packaging of this, somehow I adore all of Maybelline's packaging from the mascaras to the lipsticks, just everything!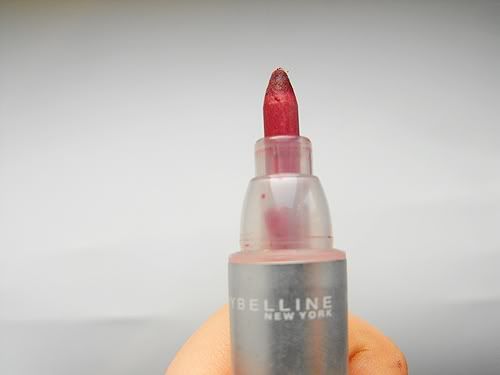 Like Max Factor's lip tint, this has a felt tip applicator, which is designed to give you a precise, yet at the same time, easy application.
So this is quite sheer but can be easily built up, which the second swatch shows although it doesn't look like, but on the lips, it is. Staying power is about...3-4 hours? I'm not sure, all I know is that I generally reapply in my lunch break at school, which is after four lessons. Although it's supposed to be a nude lipstain, you can build it up to be quite bright, as my following picture shall show :)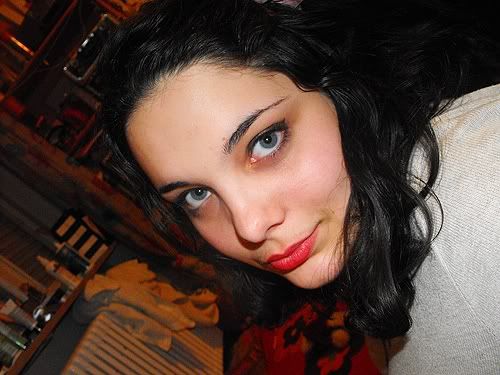 I think this is it at its brightest and as you can see, it's a lovely colour and there have been occasions where I've only applied this and nothing else because it adds colour to my face and therefor makes me look a little less 'so tired I'm practically dead'.