Today, after watching the new Glee episode (by the way, I'm loving
Don't You Want Me by Rachel and Blaine
at the mo, it's so catchy! I love 80s!) I somehow managed to go onto vogue.co.uk and looking at the S/S 2011 beauty trends ( I know, I'm late, but that's how I roll) and then I was looking at Christian Dior's S/S 2011 backstage pics and I loved the makeup, so I decided to inspire myself. More specifically, I decided to try and imitate these two pictures.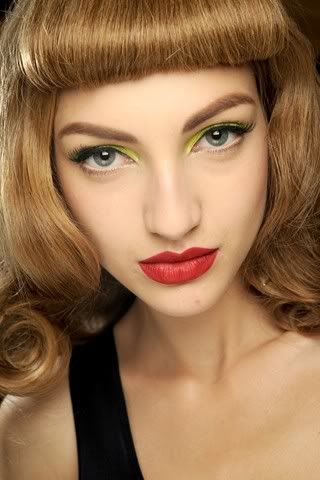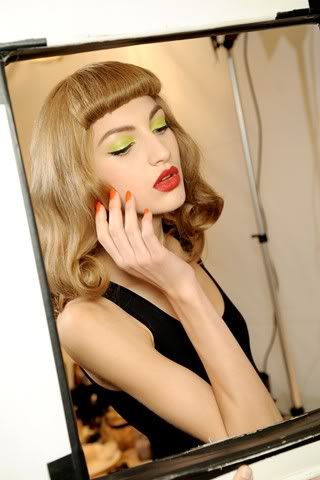 [images:
www.vogue.co.uk
]
Of course, I know my look is nothing like it but I decided to try the gist of it, so full brows, red lips and green eyes, although the lips aren't matte and my liner is too thick, but oh well. Oh and I tried pinning back my hair to create a full fringe, but that just epically failed, as the picture will show.



Ok, so ignore the blunder that is the fringe. In hindsight, I didn't really look closely at the pictures (in fact, all I did was look quickly then rush upstairs to get working) so it's not exactly spot on, but then it never would be as I'm not a professional makeup artist. Must admit, I love the concept of full brows, although it looks a bit too full on on me! That's why I envy people with lighter hair, they can create full brows so easily and it won't be overbearing on their faces.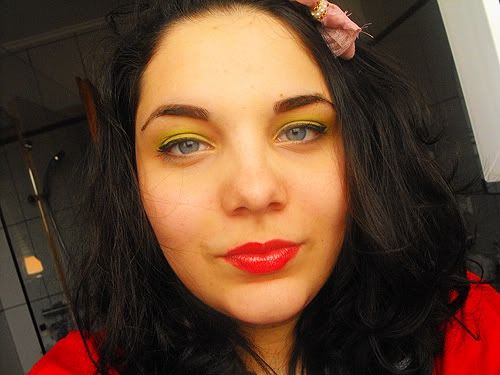 And now with the disasterous mock fringe gone.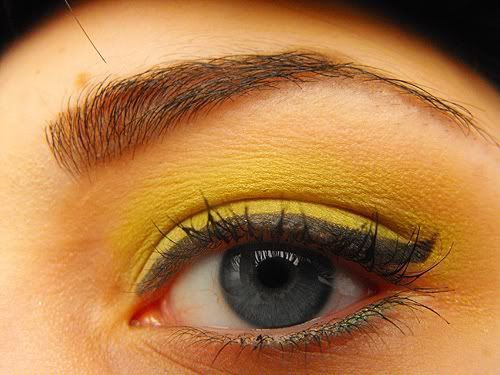 So the products I used are from the Strictly Come Dancing palette that I got for christmas from my grandparents which I got yesterday as they were away at the time of xmas.



And finally, a picture of me in my new hat that I bought yesterday from H&M :) I'm off to watch Beauty and the Beast: The Ugly Face of Prejudice now, anyone else following it?