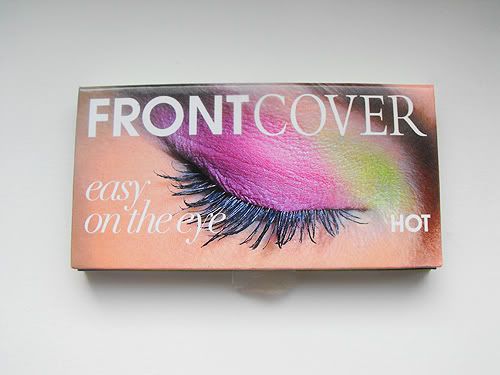 As promised, here's another post! This time it's a palette that I got for Christmas (still have a few things to review that I got actually). Anyway, this here is my first Frontcover product and I've been wanting something of theirs for ages so I was DELIGHTED to have got it as a christmas pressie.
This usually retails for £8.50 in Boots but is currently on offer for £2.12 so if you like the look of this, getting it now would be an absolute bargain!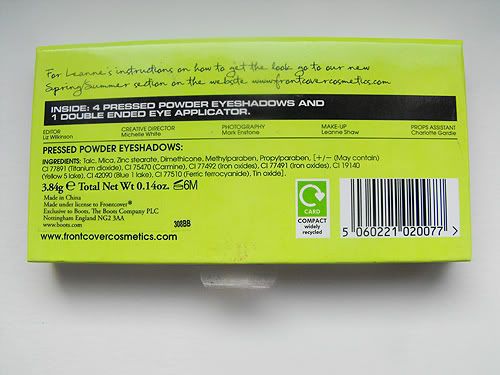 First things first, I love the packaging. It's sturdy and I love the eye makeup which shows how they used the colours and if you don't know how to use the colours, then it's good inspiration. Of course, there is a small detail that I'm not fond of, but I shall talk about it later.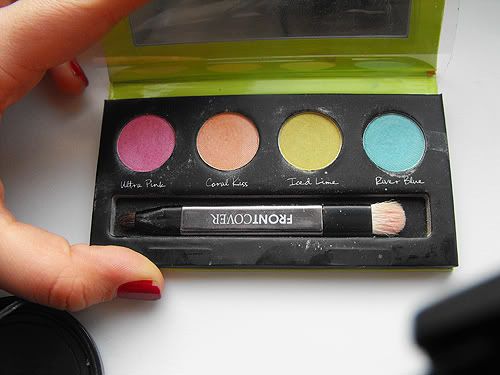 The palette consists of four pastel colours which are ideal for this upcoming spring (that needs to hurry up as I'm getting tired of the snow!) and a double-ended brush that's not actually as bad as the brushes that usually come with palettes. The palette comes with a flap that is designed to protect the colours, I suppose, but as it isn't removable, it's a bit of a nuisance really. But that small detail aside, I'm still really liking the palette!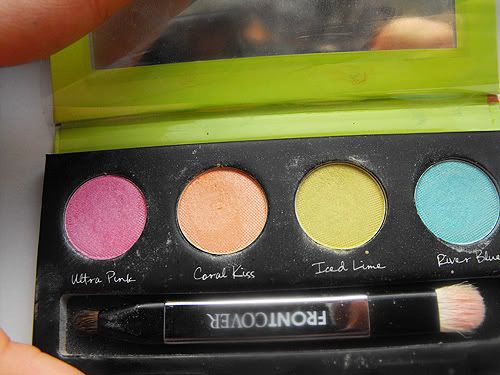 And here we have a closer look at the colours, which are all named and it's a small detail, but I love the font that they've used, it sort of gives the palette a small je ne sais quoi and I'm definitely liking it. The colours are called Ultra Pink, Coral Kiss, Iced Lime and River Blue, of which Coral Kiss and Iced Lime just remind me of summer and spring which is making my longing even greater.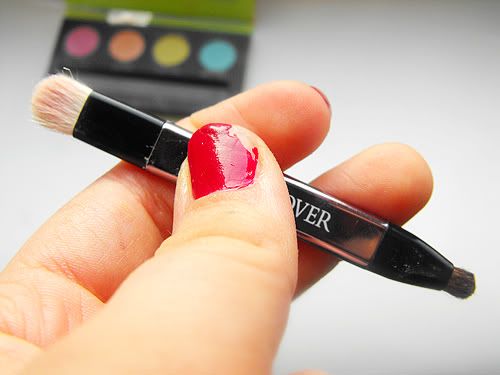 Here's a pic of brush, excuse the chipped nail varnish! So the brushes are quite soft and to a certaint extent, useable, but of course, not as good as my usual brushes.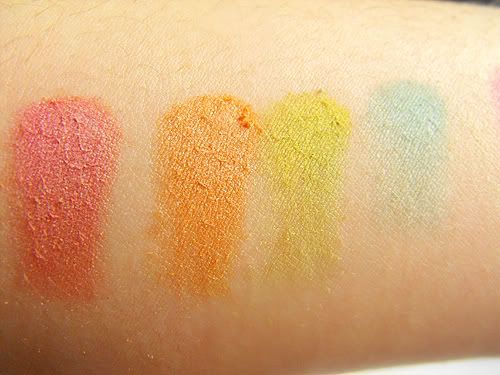 Now for swatches! Here we have some without primer and as you can see, they're quite pigmented and somehow the pink is orangier than it is in real life, probably due to me swatching the orange first, so I guess that shows what a lovely colour you could get if you used both together!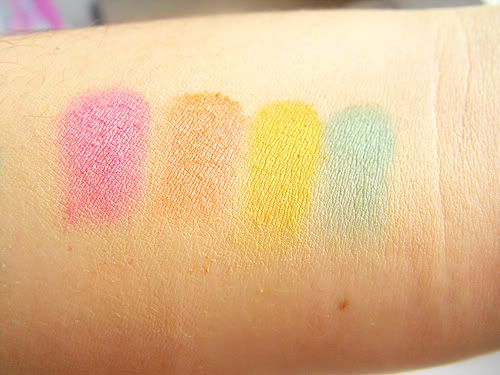 And then finally, with primer. As far as pigmentation goes, there's not much of a difference, just makes it a little more consistent, but it does help it stay longer.
All in all, this is a great palette, especially if you'd go get it at the price that Boots are offering it for and once the sun starts shining more, I'll start using this more often!