That would be when even a combination of Diorshow Iconic and the Shu Uemura eyelash curler does NOTHING to your lashes.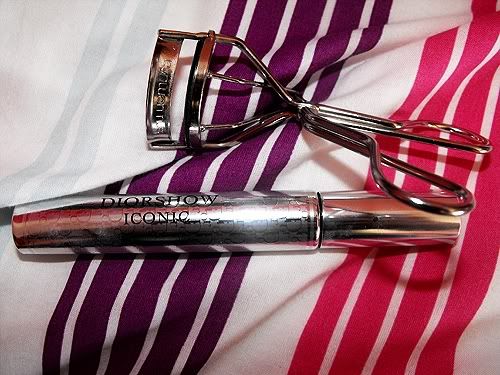 My eyelashes are sort of thick, but pokerstraight. What's even more unfair is that all three of my siblings have lovely lashes, which range from the so-perfect-mascara-is-optional to -anything-from-chanel-to-maybelline-gives-my-lashes-perfect-curls (otherwise known as
Dani
). And then there's Joe....argh, my brother has the curliest lashes I've ever seen. Wasted. On a boy.
And moi?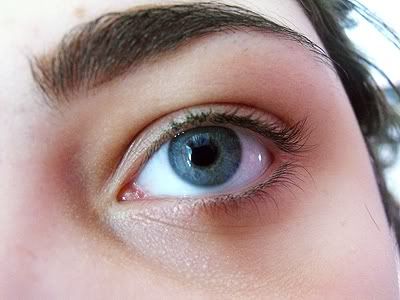 They look better in the pic than they are but seriously! Only my end lashes curl. So to remedy the problem, I got the Shu Uemura eyelash curler and thought : "Excellent, my lashes will now be absolutely brilliant, judging by what I've read on Make up Alley".
Eh, not so. First of all, they can't even hold a curl for more than five minutes, which had me wondering whether it was a fake and why Selfridges would sell fakes, but then I just concluded that my lashes are defect, not the products. I had the some worries with my Diorshow mascara -was it defect?
Ok, so they're incredibly long. That's good. But...where is the curl I was promised??!!!
It barely even lifts them! So to make sure it wasn't defect, I used my best friend Stef as a test subject.

THAT is more like it. Incredible volume, length...yeah that's sounding more like the mascara I've read about.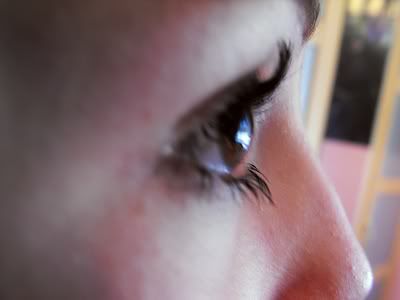 Just compare that to my lashes, you can see the notable difference. AND she didn't even need the curler!
So as a conclusion, if you have average lashes and want something extra special, get this . If not, and you're like me...well, there's another option.
I wrote to the beauty expert on
Beauty21
, Sara Hill. She wrote back with this:
Hi Nathalie,
Thanks for your question.
It sounds as if you've tried about everything; my only suggestion is to try eyelash perming.
Eyelash perming is a salon or home treatment used to curl lashes.
Depending on the brand and type of eyelash perming kit used, permed eyelashes
will maintain their look anywhere from 1 to 4 months. More expensive brands are used
at high-end salons usually last much longer than cheaper versions sold in superdrug or boots.
Personally I think it is very important to have this treatment done by a trained professional,
that has completed the proper training course, as your dealing with chemicals near the eyes.
My close friend from China, where lash perming is very popular, has it done in a salon every
three months and doesn't need to wear mascara every day except on nights out because the
effect is so good.
Hope this helps.
Let me know how it goes.
Kind Regards
Sara


So I may just have to consider that, because I said pretty much the same thing to the make up artist on the set of the first film I did and she said
des sourcils permanents
. Now I duno if she means falsies, which I don't want, or a perm. I'm gonna research the whole perm thing before searching for somewhere where they do it thought, I don't want any bad side effects!
Moving on, I tried a sort of pin-up look in my look today, only I didn't succeed so it ended up just being rather neutral.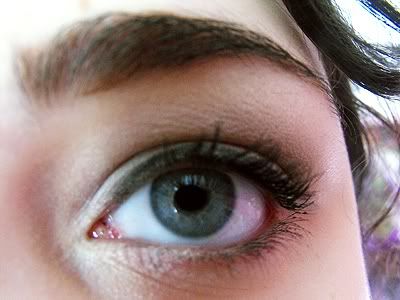 And I painted my nails a new colour today, Urban Decay's Magic Bus from the Summer of Love kit!
I do really like this colour and I managed to apply it fairly neatly :)