So first of all, I adored being made over in this movie. They used really HQ products such as MAC, Clinique, YSL...a makeup junkie's heaven.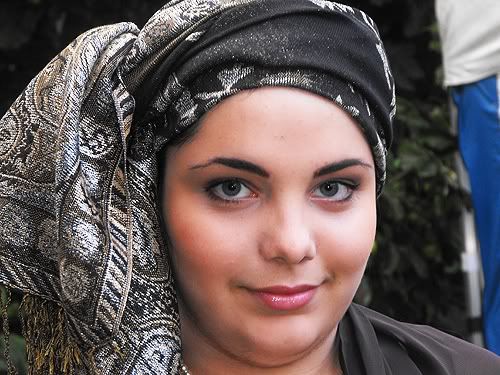 Erm yeah, excuse the scarf wrapped around my head, the clothing was weird with a capital W.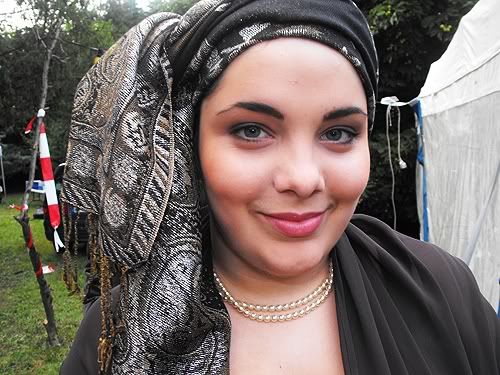 So the makeup artist used just MAC products on me the first day. She did some face powder, blusher, for my eyes she did some subtle blue-y colours, the colour in the pan was quite difficult to describe, lipgloss and then she used L'oreal mascara, which wasn't great, but then every mascara has a tendency to not do anything to my eyelashes.
And then just another pic I took during the break we had :)
And now onto the second day. A different makeup artist did my make up this time and she actually did it a little differently, which I didn't actually mind but she was lovely. She noticed the fact that I have a tendency to sort of look down to try and hide my chin because I have a lot of prominent hairs there (due to PCOS ><)
As you can see, my lips are notably darker than the day before, but otherwise not much is different. Sorry I couldn't get a more detailled pic, my mum took the camera with her when she left.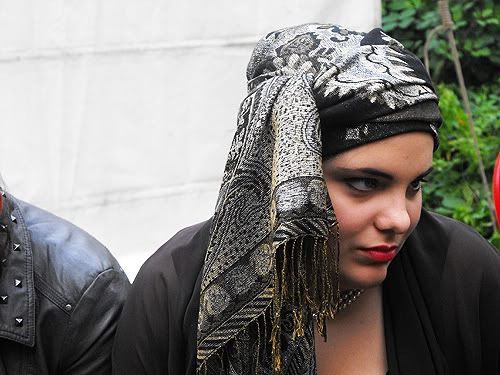 Lovely facial expression, isn't it? This is probably the closest to my face any of the pictures are so there you can see the lips and the eyes a little bit.
Anyway, that's all for today, maybe I'll post something tomorrow!