Manhattan is a Germany/Austria/Switzerland/Luxembourg based supermarket/drugstore make up brand, from what I can tell and completely nonexistant in the UK (if anyone's seen this brand in the UK, please let me know so I can correct this :)
This brand has always blended in with brands such as Nivea , because usually it doesn't hold much of interest for me. Until one day, when I was searching for a black nail varnish (to put the dots on my watermelon nails - I can't pull off black), I noticed this.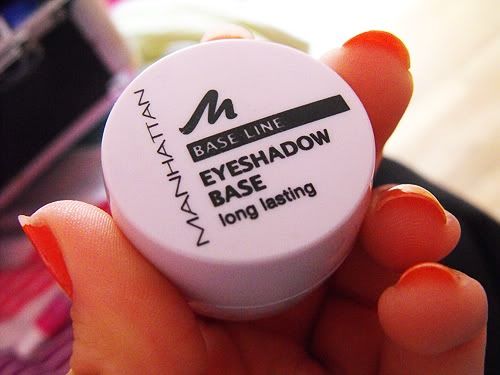 Oh yes, a primer. A cheap alternative to Urban Decay's Primer Potion, is what I was hoping. But at €4.50 in my local supermarket, I thought 'Nahhh, my stingyness would never forgive me if I bought it now and found out it's cheaper in DM in Germany...' so I didn't buy it.
Saturday, I went to Saarbrücken and I went to DM, their Superdrug/Boots and foud it for €3.75, I think. So I got it, quite pleased that I managed to not fall victim to Luxembourg's 'Let's make everything more expensive!' route (yes, I am THAT stingy)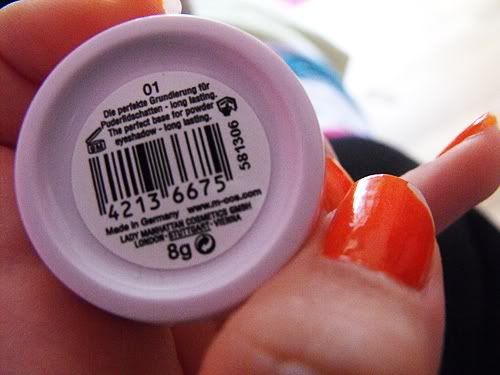 Excuse the chipped nail varnish, turned out one coat isn't enough for Urban Decay's Magic Bus.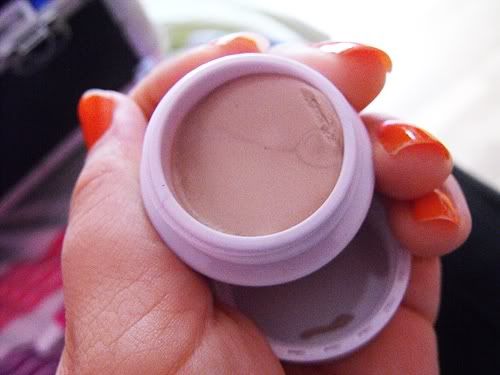 So the base itself has quite a light creamy texture that blends in well on the eye to the point of not actually being visible once blended.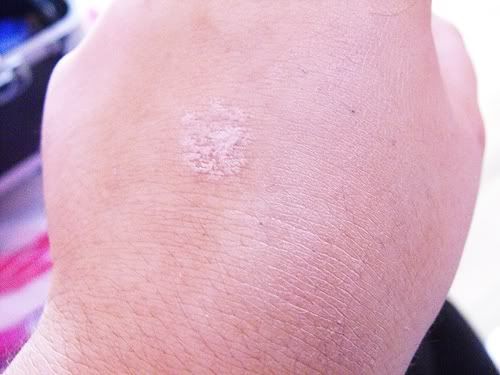 So you can see, once applied on the hand, it's a bit more of a pinky/purply colour than in the pot. And honestly? As far as primers go, this is pretty damn good. I used it yesterday with a mixture of eyeshadows, ranging from Too Faced's 'Heaven' to some unknown brand's eyeshadows from a palette I got for Christmas and Sleek's gel liner (I <3 it).
And they didn't crease at all after several hours.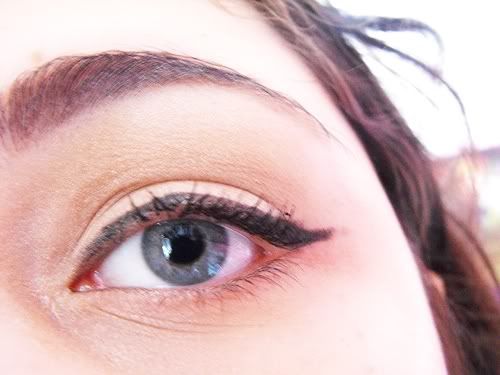 There's my look from yesterday and it was still like this in the evening, when I removed it.
So there, I've found a cheap alternative to my UDPP and when it eventually runs out, unless something makes me change my mind, I'm rebuying :)
I used it again today and if there is any notable creasing when I go to remove my makeup, I'll take a picture to let you guys know .