So, on saturday, I went to Saarbrücken (simply because it's the closest place to Luxembourg with Starbucks haha) and whilst I was there, I went to check out the new MNY range, which is a 'daughter' range of Maybelline, which currently only exists in central Europe.
Apparantly, the range is going to appear exclusively in Superdrug later on this year (according to
MakeUpSavvy
) so I suppose this could be a bit like a heads up for all the Brits.
Anyway, the display is actually a lot smaller than I expected it to be, from the pictures you'd think it's a big stand, but in reality it's only half a stand. Although some people seem to find the packaging tacky, I quite like it, although that might be all the colours screaming out at me.
Misleading, isn't it?
Surprisingly, I didn't buy any of their more colourful stuff, I bought two nude shades and a liquid blush which was the last in their 1€ Bye Bye Section. Unfortunately, I forgot to check which shades I've bought, but I'll go edit this tomorrow after I have a look :)
First of all, the darker of the two. It's a pinky/beige shimmery eyeshadow, which has similarities to UD's Sellout from their Book of Shadows II, although this one is a little darker. So first impression's not bad, I'm quite pleased, but then, I notice this.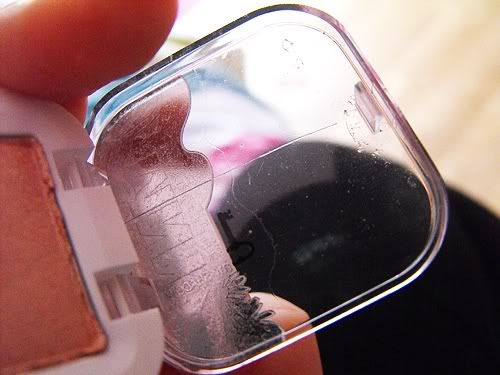 A scratch. Right down the middle of the lid. Naty impressed? No, not at all. Ok, I get it. It cost 1.95€, but still! My MUA eyeshadows are in perfect condition and they cost even less! So yeah, packaging gets a minus point.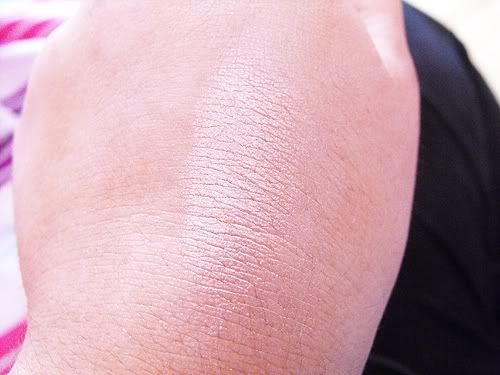 As you can see from the swatch, it's quite pigmented and not too shimmery, so I am still content. This is the kind of shade that I like because it's simple enough to go on its own or with a flick of liquid liner. It is quite similar to UD's Sellout, so for people wanting a cheaper alternative, this is ideal, even if it's not exactly a dupe.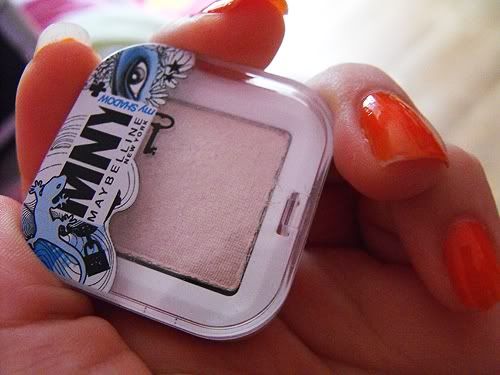 Next up is a lighter shade, which is quite handy as a highlighter, as it's cream bordering on white.
But, it's happened again! Another crack! You might think that I'm very careless, but trust me, the bag didn't even fall on the floor, so this is really making me unhappy, because both my eyeshadows have got poor quality packaging, so it's obviously not just a one off.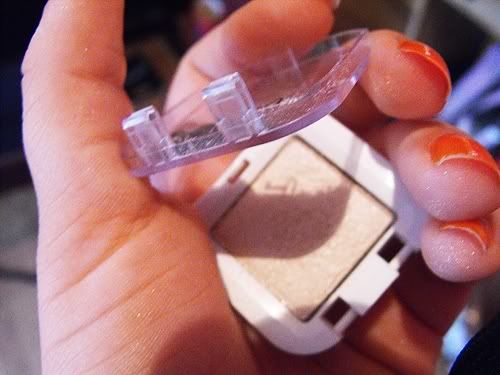 To make things worse, THAT happened today. The lid broke off. Yeah, I managed to get it back on, but it just makes me a little bit more pissed off.
Now, on to the swatch...
So again, very well pigmented, not too much shimmer and it's a pretty colour. The quality of the actual products is excellent, just the packaging is a let down.
And now, just a little comparison to UD's Sellout (left). Ok, they're different shades, but the pigmentation and texture is quite similar, as you can see.
Next up is their liquid blush, which I got for 1€ in their 'Bye Bye' section.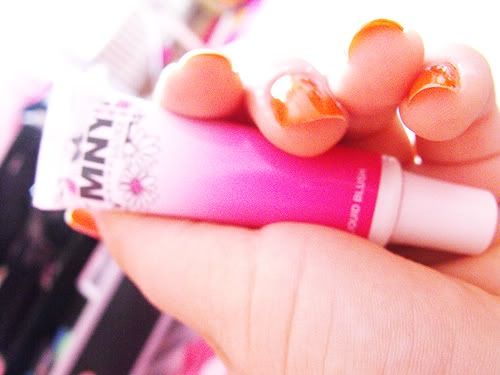 Again, packaging is quite adorable and relatively simple.
A lot of product comes out if you squeeze too hard and with this stuff, less is more, so you have to be careful with that.
There you have it from the tube, then blended out, which still shows up remarkably well. If I had Benefit's Benetint, I would compare the two, but alas, my budget won't let me buy it and if you can get cheaper alternatives, I don't see why I'd want to. (Benefit is incredibly overpriced, in my opinion. Yes, the packaging is cute, but still..no)
So there you have it! A little preview of MNY's range and I have to confess, I have mixed feelings. The packaging thing really irks me, but the quality is still quite reasonable, so I'm gonna have to say, it is still worth the small price you pay.
And now for my EOTD, which was done using Sephora's Five-in-One palette (which I have yet to review)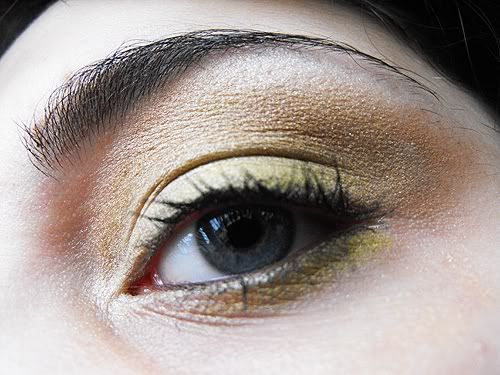 I quite fancied something a little more colourful than my nude looks these past few days, and I'm quite pleased with this look.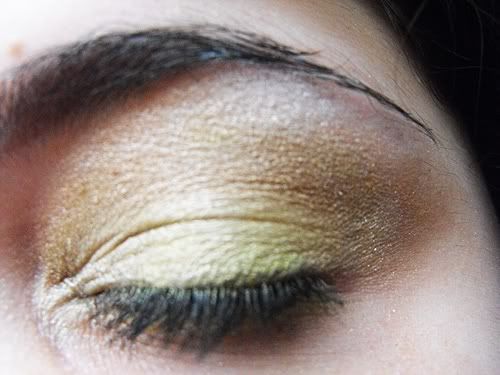 Next up is a picture of my face, where you can see the liquid blush on my cheeks, more prominently, my left cheek.
So that's all from me for today, I might update tomorrow if I have the time, I'm going on holiday on friday, so I'm gonna be busy packing and stuff! Night, night :)