So I'm actually writing this on Sunday, although publishing it on Thursday, as I figured I won't have much time this week and want to give my lovely readers something to read this week.
In reverse order, my first FOTD is with the Ballroom palette, as I couldn't resist those gorgeous golds.
Excuse the pouty expression, this was actually the best of the lot.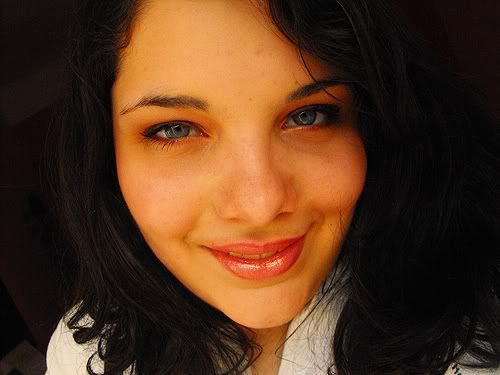 I'm squinting a bit in this picture as I took it without flash standing at the window and the sun was blinding me. I used the four golden eyeshadows and the second lipgloss for this look and blending the eyeshadows was a dream, they blended together beautifully.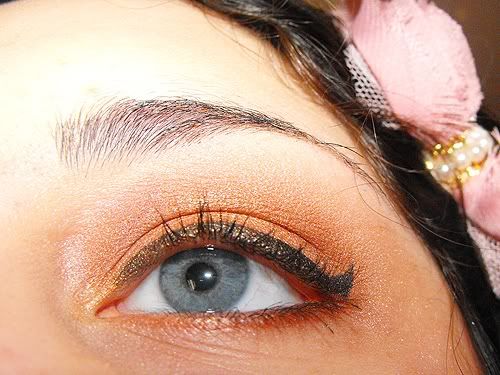 Haven't really got much else to say, just hope you all like this and if you have any requests for the next look concerning the palettes, let me know!