And concluding our Strictly Fabulous Cosmetics Case posts, I have the Ballroom Palette here.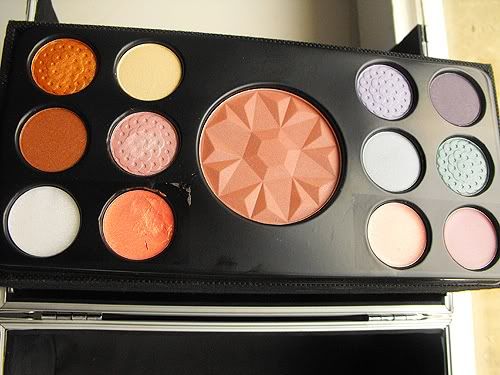 So out of the three palettes, I think this is the one which is most accessible for daytime. These colours could be pulled off without looking too dramatic, and on the left side, you could say that they're the nudeish colours.
Here we have the most BEAUTIFUL gold I have every since which is very velvety and even brighter than Urban Decay's Baked (which is the holy grail for golds for me), I think I may do some comparison swatches to show to you girls what it's like. Then you have a darker, coppery sort of colour which goes beautifully with the gold, a shimmery cream which would be ideal as a highlight and then a light pink/brown colour that also goes well with these. As for glosses, you have a see through sparkly colour, then a pink/gold duochromey colour with LOTS of gold sparkles.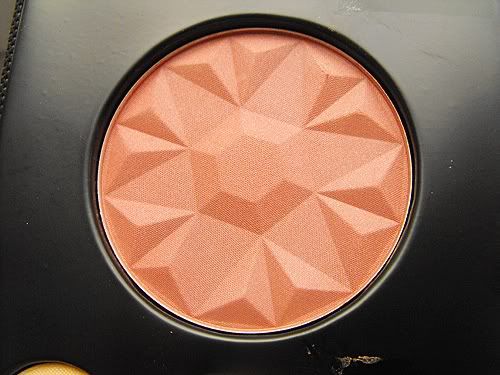 Out of all three blushers/bronzers, this is the darkest. Again, it's shimmery but not that noticeable once on your face. When you apply it, it actually looks a bit redder than in the pan, so I'm thinking this is a blusher bronzer hybrid.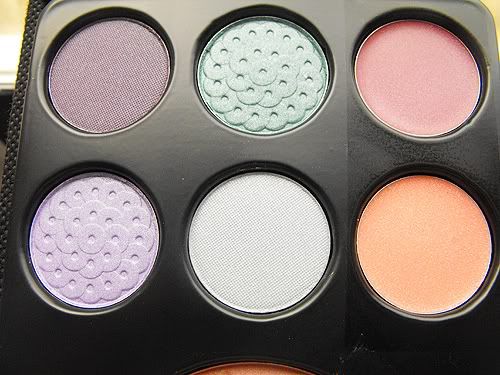 With the exception of the dark purple, all these eyeshadows are pastels, whether it's violet, blue or green/blue. The first gloss is a pale nude colour with lots of shimmer and the second is a darker red with shimmer, but not as dark as the one in the first palette.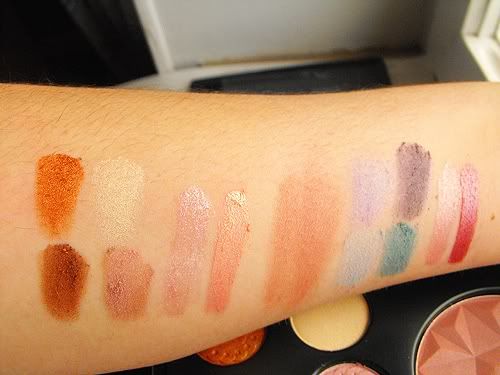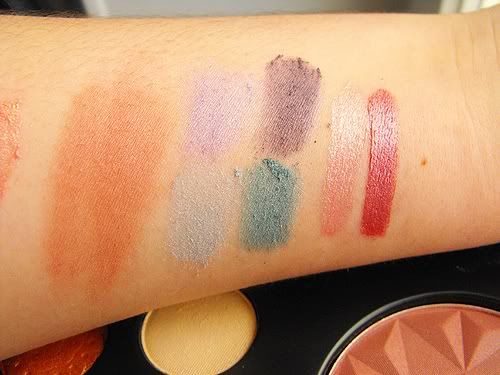 The first four eyeshadows are again insanely pigmented (check out that gold!!!!) and don't let the palette down. However, the last four are rather chalky and a bit weaker than the others. It's like the makers got tired at this point and decided not to make them as magnificent as the others. It's no big problem, as they still are not bad without primer and I'm sure you can build them up.
So there you have it for the Strictly Fabulous palette. I'm definitely happy I got this for Christmas and I will enjoy using it!