Hello!

So this is the second post in a row concerning an outfit of mine, never fear, I won't be changing the blog name to ohlalafashion, because I'm just not a fashionista nor do I really wear that many creative outfits.

Anyway, I saw this dress on peacocks' site and just could not resist. There was a slight kerfuffle in that my grandparents had to order it (and then my granddad nearly ordered it 11 times!!!) as I don't live in England and bring it over, which they did when they arrived here on Tuesday and luckily, it met ALL expectations.
It looked HUGE on the hanger but fit perfectly (that must say something about my size..)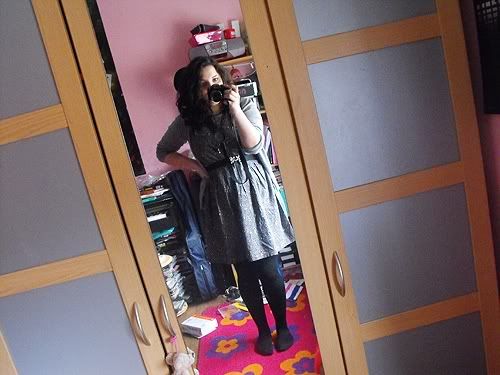 So lovely posey mirror pictures aside (I have yet to find someone to take pictures of me), you can see the dress here, but not quite as well as I would like, so I'll try and get someone to take a picture next time I wear it.
Also these pictures mute the colour so I took a picture with half of my face cropped off so you could see it better.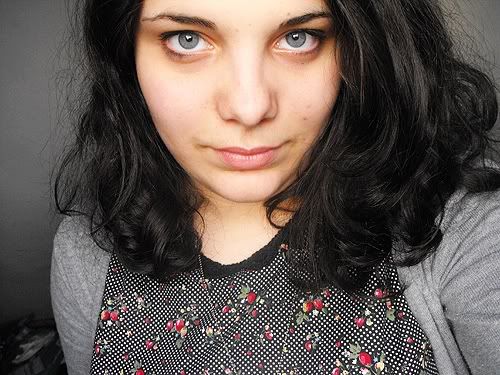 (where'd the forehead go?!)
So it's got a lovely pattern and is really comfortable and flattering. Another bonus point is that it isn't too tight over the chest area, which is fantastic, as that's one of the worst things that can happen as a larger-chested girl when you try on a dress!
I think this is the first dress from Peacocks that I've tried but I've generally been very pleased with the other clothes I've bought, so I really can't recommend this dress enough!
I've been browsing their site and here are few other things I want that I probably won't get as I need to save. Gah.
Ladies Belted Dress -£20
Ladies Tea Dress -£20
Ladies Belted Chinos - £18
With these Chinos, it's more that I'm intrigued to see whether they suit me or not, cause I've been seeing them a lot and think they look quite nice.
Well that's it for now. As always, sorry for my absence, I've been having a bit of a difficult week (finding out your crush is most likely not single isn't really ideal, is it?) and have had two of my hardest tests for which I had to study a lot, so hopefully I should be on more frequently. Next time, with makeup I hope!
Although to add a bit of relevance to the post, I'll just show what my makeup routine has been lately -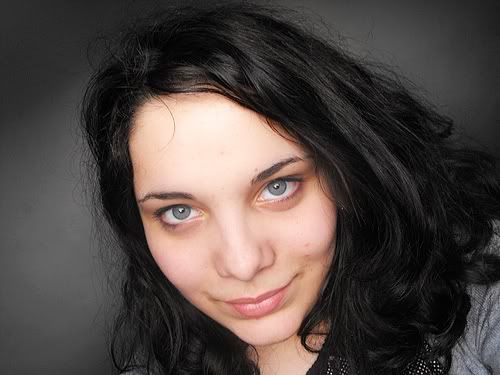 VERY plain, as you can tell. I've just been using lip balm, concealer and mascara as I've been too lazy to do anything else!