And another week in pictures! Now judging by this one and the last one, one might be fooled into thinking I lead a highly exciting life, which sadly isn't the case, it's just been coincidental that I had a lot to do last week and the week before! Now personally this one has a few of my fave photos at the mo, see if you can guess why...;)
Wednesday late afternoon/evening it started snowing REALLY heavily, causing enormous amounts of traffic in Luxembourg so my bestie and I (and our respective sibs) went down to our football pitch and just played in the snow like the kids we are. I look really disproportional in this picture because my shorts were slipping down a bit over my tights haha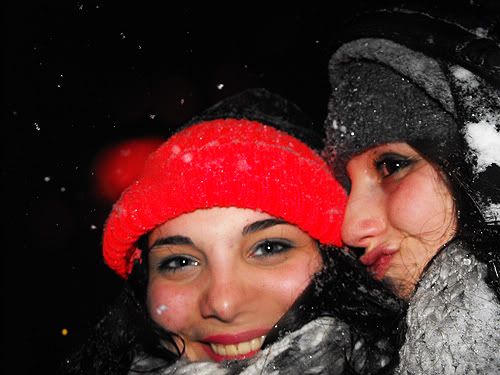 And here's the picture of my best friend and I which is now my facebook profile picture. Yes, we are the kind that go play in the snow to take pictures.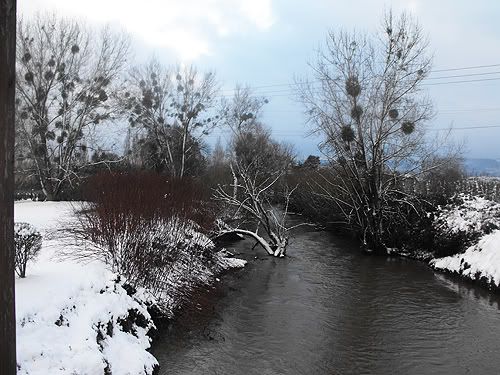 Then, on Thursday for the first time in Luxembourg history, we had a snow day (at this point all you Brits are going 'PFFF OLD NEWS!', I know you are) and Stef and me took the opportunity to go for a walk and get some nice pics. This here is my favourite of the lot cause of the contrast between the blue sky and the snow.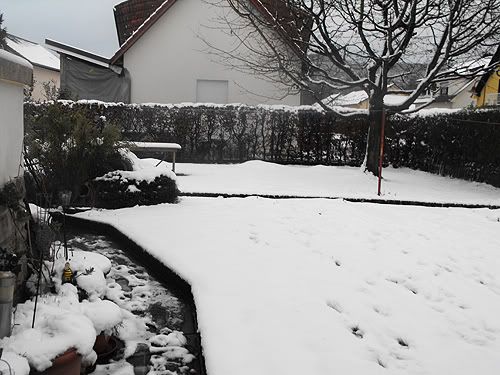 And here's a picture of my garden on Thursday after my dog had had a little run about (as she does - always ruining the perfect snow! :P) Of course the snow melted on Saturday, so that was a shame...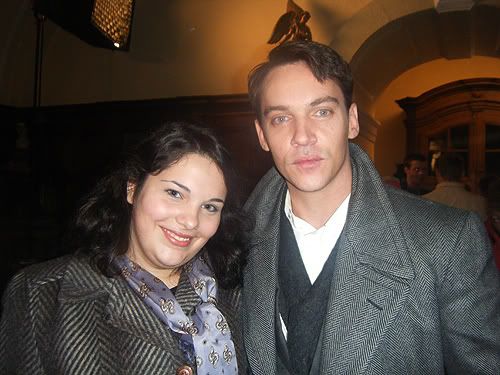 So as all of you who watched my video know, I did a film yesterday and look who I had the luck to meet (and have a little chat with!) ...Johnathan Rhys-Meyers! I know I look absolutely awful on that picture, it doesn't flatter me at all (especially the bloody outfit they put me in ><) but he was so lovely and he mingled with all the extras, which really touched me, as I've seen lesser known stars (I mean, this is a HOLLYWOOD actor) just completely blank us.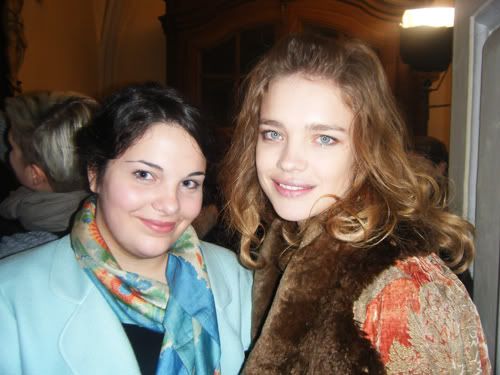 And then finally (now with me in a different outfit) I met Natalia Vodianova, who really is gorgeous in real life and so lovely as well! She's really softspoken and I didn't talk that much with her (my mum did though) but she was also incredibly nice and took pictures with people.
I'm really glad to have been able to get pictures with those two and the fact that they were both so nice blew me away as well :) Oh and for anyone interested, the film they're doing is called Belle du Seigneur and it's set in the 1930's, so that's why I look so weird.