As a little explanation to the title, today I noticed that I have a tendency to...borrow makeup off various family members and usually keep it (after checking they don't mind, of course!). So I've decided to make a little series where I review all these items that I didn't actually buy myself. Here we have the first in the series, a L'Oreal lipstick I found whilst rooting around in the bathroom cupboard a couple of weeks ago.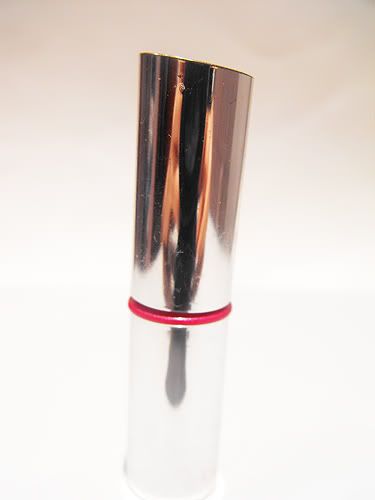 Here we have L'Oreal's Glam Shine Cream lipstick in 205 Sexy Plum.


The colour of this is plum (well, duh) with gold sparkles. It looks dark on the bullet but on the lips, it's quite sheer but easily buildable.


And now, for my favourite thing about this lipstick...its smell. It smells absolutely fantastic, I think it's probably plummy, but I don't really eat plums so I wouldn't really know (more of a tangerine girl!). Anyway it's fruity and reminds me of the christmas market here and smells so good it could make you want to eat it,but I wouldn't, because that is a waste of lipstick, nor is it healthy (seriously, I think I should be renamed Captain Obvious!)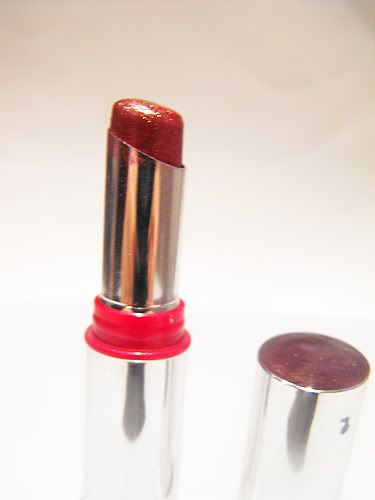 Now for the swatch. On the left you have the lipstick swiped once and then on the right, you have it with several layers, so as you can see, easily buildable. I like this about the lipstick that you can either have it very subtle with one layer or if you build it up, a nice deep colour. Although in terms of the colour on my arm and lips, I'd say it looks more cherry than plum.



In the following picture, I've built it up a bit and as you can see, it is a tad darker than on my arm. Also another thing that I'm really happy about in this picture is that I managed to (painfully)wax my upper lip and I feel much more confident about the way I look now!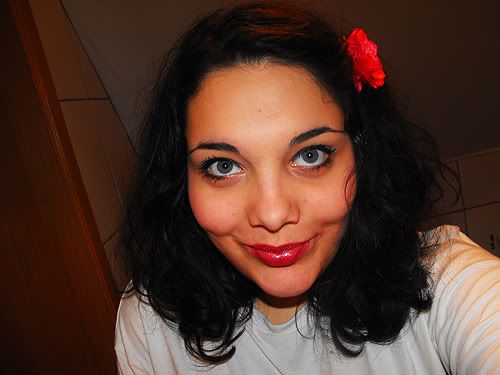 Hope you all liked it and tell me what you think of the magpie idea :) Now I probably won't update tomorrow (watch my video to find out;)) but will try to do so on Monday, most likely I will as I might be babysitting so I'll have time to waste. And after that, Tuesday I'll be busy packing for my trip to England until Saturday so I might be MIA till Sunday.