Merry Christmas in advance everyone! Like the most of you, I doubt I will be on the computer tomorrow so I'll wish it to you all now.
I did have a few posts lined up but my internet is being an arse right now (what's new?) so I've only JUST managed to get it working for now...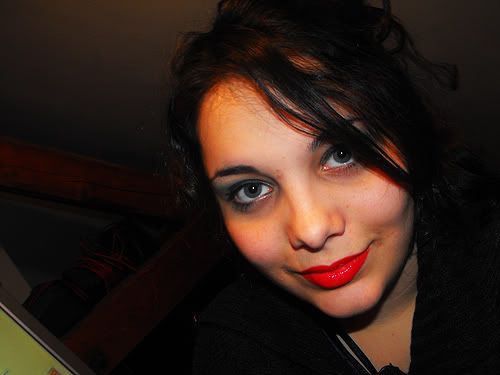 Well,
obviously
....(if anyone gets that, I will love you forever) as it's christmas, I felt I should go for green and red, so I did, although the combo of dark eye + bright lips was influenced by the fact that I'm not going out. Coward.
It was supposed to be a little brighter, but I think my camera just makes everything look a little darker.
Of course, the blending's not superb but practice makes perfect no?

So I hope you all liked that despite it being a little bit on the dull side and you're probably all tired of hearing it but MERRY CHRISTMAS!! and thank you for reading my blog, every comment/follower makes my day even though I'm shoddy at replying to comments, which I will tackle soon, trust me, I'm not a heartless cow who doesn't bother replying.