Oh yes, the time has come for...a giveaway! I've been buying the little pieces gradually and then yesterday I went and made the final purchase so here it is. I'm really happy and thankful to all my followers now that I've hit 34 and so here's the reward and I hope you all like it. I apologise that it's not a huge giveaway with big prizes and a lot of choice, but bear in mind I'm only 16 and babysitting pays only so much :P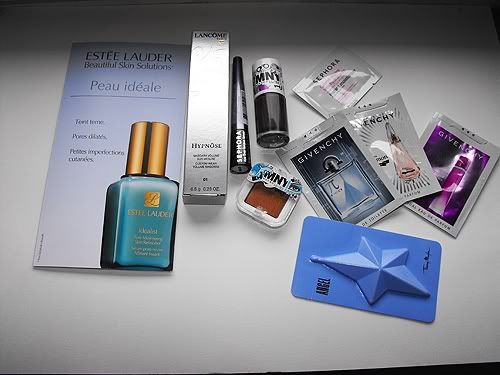 Here we have, broken down...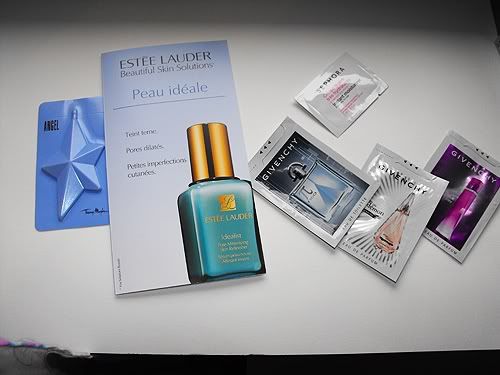 -Thierry Mugler Angel shower gel sample
-Estee Lauder Idealist Pore Minimizing Skin Refinisher sample
-Three Givenchy Eau de Toilette samples
-Sephora Instant Moisturizer sample
-MNY Nail Polish in shade 549
-MNY Eyeshadow in shade 721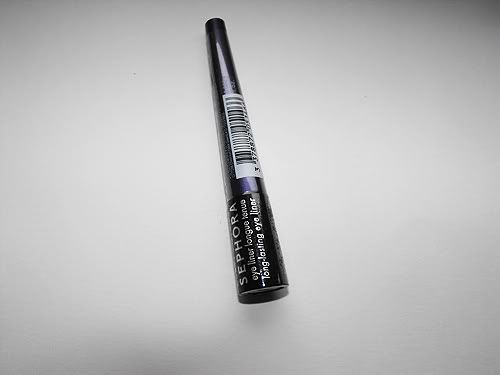 -Sephora long-lasting liquid eye liner in blue (although it is more of a violet colour)
and last but definitely not least...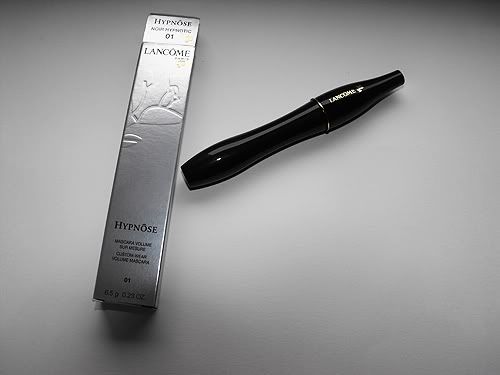 -Lancome Hypnose Mascara in Noir Hypnotic
Now the only reason I took it out of the packet was to show you girls that it is a mascara and not just show the packet, cause I myself prefer looking at pics where you can see the mascara :)
Onto the rules now...
Rules:

-Giveaway will end on the 28th of November 2010 at Midnight GMT+1 (although I won't announce the winner exactly then, chances are, I'll be in bed :P
-You
MUST
be a follower via Google Friend Connect as an obligatory entry
-Is open to international readers
-When commenting, please tell me what your favourite part of my blog is (reviews, FOTDs, NOTDs,...)
-No people with accounts just for giveaways, I will be checking muahahaha
-Please include your email adresse when you comment
Now for optional extra entries, you can either post about my giveaway on your blog, including the first picture or you can put a link with the picture in your sidebar. If you do either of these, add your blog link to the comment.
I'll choose the winner with random.org by entering all the entry names in a spreadsheet and then, well you know the rest xxxxxxxxxxxxxxx