Last week, I was browsing the (very pitiful, I might add) sales in Sephora and despite there not being much choice, I managed to stuble upon these Fred Farrugia palettes.
Now as you can tell by the sticker on one of the palettes, €26,90 is way out of my range, especially for only TWO eyeshadows. So whilst I've always looked at the Fred Farrugia stuff, I've never been tempted to buy any, until I saw the many palettes they had in the sales.
From my research, it seems Fred Farrugia is a brand all about a modern, easily portable concept, which they do by having the eyeshadows/lipsticks/etc in detachable palettes which you can stick in a compact and stack them. I'm not the best at describing, so I'll just show you a promo picture of how it works.
See what I mean?
Ok, so moving on, I bought the pink/orange one first and then my mum bought me the violet/khaki one, which was very generous and nice of her!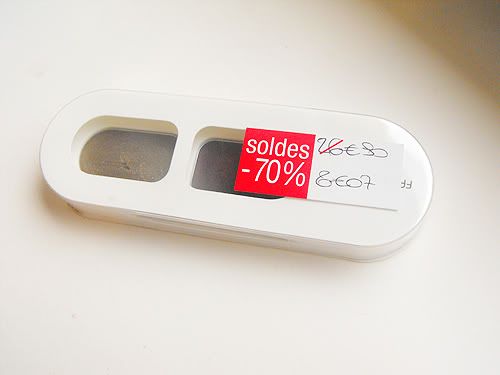 Starting with this palette, which I actually realised was cream eyeshadows only once I'd bought it. Whoops! So I'll be reviewing this duo in this post, and the next one will be in another post, cause otherwise it'll be far too picture heavy!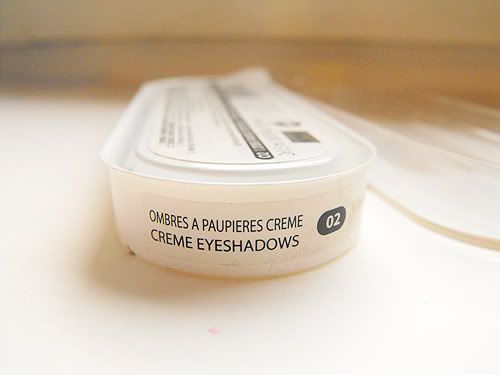 So this is the Pearlized Cream Eyeshadow Duo in shade 02, according to Sephora, this is Violet/Grey, but to me, it looks more of a khaki than a grey to me, so I'll just refer to it as khaki.
[That is a case 'Well, it says that, but I think this and I am blatantly right so I will do as I think!' This is my frequently used logic in tests at school]
I've already swatched these, as one can tell. It doesn't look neat but I just can't resist!
I'll start with Violet. It looks a bit on the burgundy side in the pan, which is slightly misleading, as when swatched, it seems more violet and therein, true to its name. It's got tiny little sparkles, that aren't all that visible when you have this on your eye, unless you're looking really closely. This colour feels ideal for Autumn, unfortunately, I'm a few months too late for that. But as I don't really pay attention to the trends that much (same with clothes, summery stuff in winter FTW!), I will still wear it.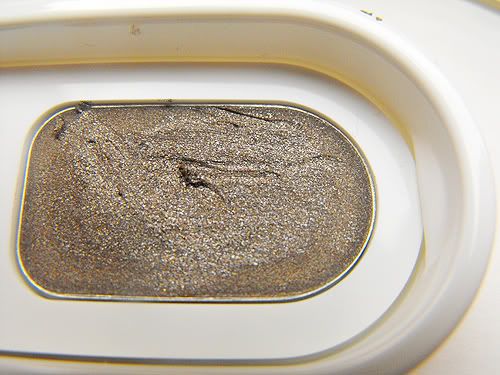 See? That is not grey! So this one is quite shimmery when swatched, a lot more so than Violet. Despite being all shimmery, it's also very subtle so if you wanted a toned down look yet not a complete nude look, this would be quite ideal.
So on the left, you have them swatched on bare skin and on the right, over UDPP in Eden (that's why my skin looks yellow there). The pigmentation isn't the best I've seen, as they need quite a few swipes, but then what doesn't? UDPP does make a difference, as you can tell here, but unfortunately, it is not perfect and doesn't prevent creasing, which unfortunately is what happens with these eyeshadows. I do like them, the colours are gorgeous, the creasing is just a shame.
So that leaves me with this finished, I'll try and review the other palette later on today, but as always, can't guarantee that. And on that note, has anyone else tried Fred Farrugia? If you have what and what were your thoughts on it? And another question (feels like an essay here, sorry..) Is there a primer to stop creams creasing that anyone could recommend?